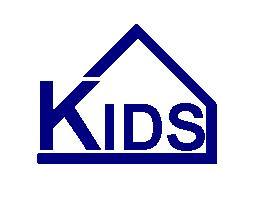 ---

KIDS of North Jersey Message Board
---
This site was developed for people who were in this program or others like it. We would like this site to be a "home" where ex-clients can all meet and communicate. You may also feel free to check out the links to the amazing array of information some of us have gathered regarding KIDS, Straight, SAFE, The Seed, LIFE and others like them. You'll be surprised, we're very sure of that!
---
We are glad you have found us. Please stick around and get to know us. Have any questions or comments regarding this site or it's contents?
please feel free to e-mail:

The KIDS of North Jersey Web Mistress
---
This page was last modified on:

You are visitor number: to this page.
---


Virgil Miller Newton III "resigned" his position as "Clinical Director" of "Straight" in 1983. Dr. Miller Newton, as he was referred to as, had been requested for his resignation after much controversy and allegations of abuse and insurance fraud. Miller Newton actually had a degree in Anthropology at this time. In time he received another degree in Psychology from an alternative school in Boston, Massachusetts.

A parent of a "child in need" donated monies to start a program in his area of New Jersey. Newton chose Bergen County (one of the most affluent areas within the United States) for his resting grounds. He acquired an empty warehouse in Hackensack, NJ through the owner of the neighboring company building (Timeplex). He made a few offices, a few intake rooms, a small infirmary (nurse's office), some bathrooms, some staff offices, and a few group rooms. The main was a large, empty room with cold, hard, tile floors, and high ceilings with florescent lighting.

After approaching employees from Straight, Life, and The Seed, Miller Newton had the staff he required. A support group for parents with problem teens, known as "Tough Love," as well as other support groups, began spreading the word of Kids of Bergen County. Within a short time, Miller Newton had "clients" in KIDS.

Starting out with a small amount of kids and later growing to a group of over 175 at a time. Some from the area, some from California, some from Texas. He opened KIDS of Southern California, and KIDS of El Paso in 1986. Then in 1989, he opened KIDS of Greater Salt Lake.

A few times during these years, TV shows and investigators inquired about the program and some were permitted to enter the building, ask questions, and film. Nobody was permitted to speak with the reporters except the graduates. Also during these years (88-90) some states were investigating their programs in California, Utah, and El Paso. The California Program and El Paso program shut their doors in 1989. Kids started coming to NJ from all over. A few months after that, Salt Lake closed it's doors. All these programs under investigation of insurance fraud, physical abuse and cruelty. In spite of all the investigations and inquiries, the NJ program stayed open. About a year after an airing of "West 57th St.", Bergen County Prosecutors went in and pulled people out who were over 18 and asked them if they wanted to leave. Some did, some did not. The prosecutors repeated this action a few months later.

Shortly after this investigation, Newton shut down the premises at 80 Commerce Way in Hackensack, and began what they called "Satellite Homes" where 7-20 or more kids and staff would meet and have group sessions while he was looking at other buildings. He was also seen by a former parent to be holding open meetings in a church in River Edge, NJ. He relocated to Secaucus, NJ to an empty building (a warehouse in Hudson County). Shortly before the move, he changed the name from KIDS of Bergen County, to KIDS of North Jersey. Secaucus is an industrial town in NJ with mostly minorities. He could get Medicaid funding there. NJ gave Newton a "special" certificate to operate from the Commissioner of Health and Human Services (Len Fisher).

NJ heard of this program being a "controversial" program and proceeded to have state officials check it out. They found NUMEROUS counts of insurance fraud and many major insurance companies had already stopped funding. Families were putting third mortgages on their homes to keep their children in his "care". NJ proceeded with a Medicaid investigation which in 1999 was Newtons demise. During this time, Rebecca Ehrlich was in the process of suing Newton and his team of psychologists for $4.5 million. She won that suit. Her attorney is Phil Elberg.

Newton now resides in Madeira Beach, FL (a city already aware of his controversy) where he has converted and been ordained a priest by the Antiochian Orthodox Church. His pastoral name is Fr. Cassian Newton. He attempted counseling children in FL and the state refused to give him a license because of his past. They said the only way he could council would be to work UNDER someone or religiously.

He taught religion and psychology at St. Petersburg Junior College for a short while. He was "let go" in 2000 when the school was informed by a former member of KIDS of his background. He also attempted leading a retreat for the church in Pennsylvania. The same former member of KIDS of North Jersey contacted the organizer of the retreat and informed her of his background. After receiving a binder filled with newspaper articles and copies of law suits, the organizer of the retreat phoned the former member back and said that Newton would NOT be speaking at the retreat and that the archdioscese was interested in this binder and that they might be checking into it further.



---